Spicy Potato Salad
---
Spicy Potato Salad is a quick to make dish with full of "sparkling' falvors. Please give it a try :)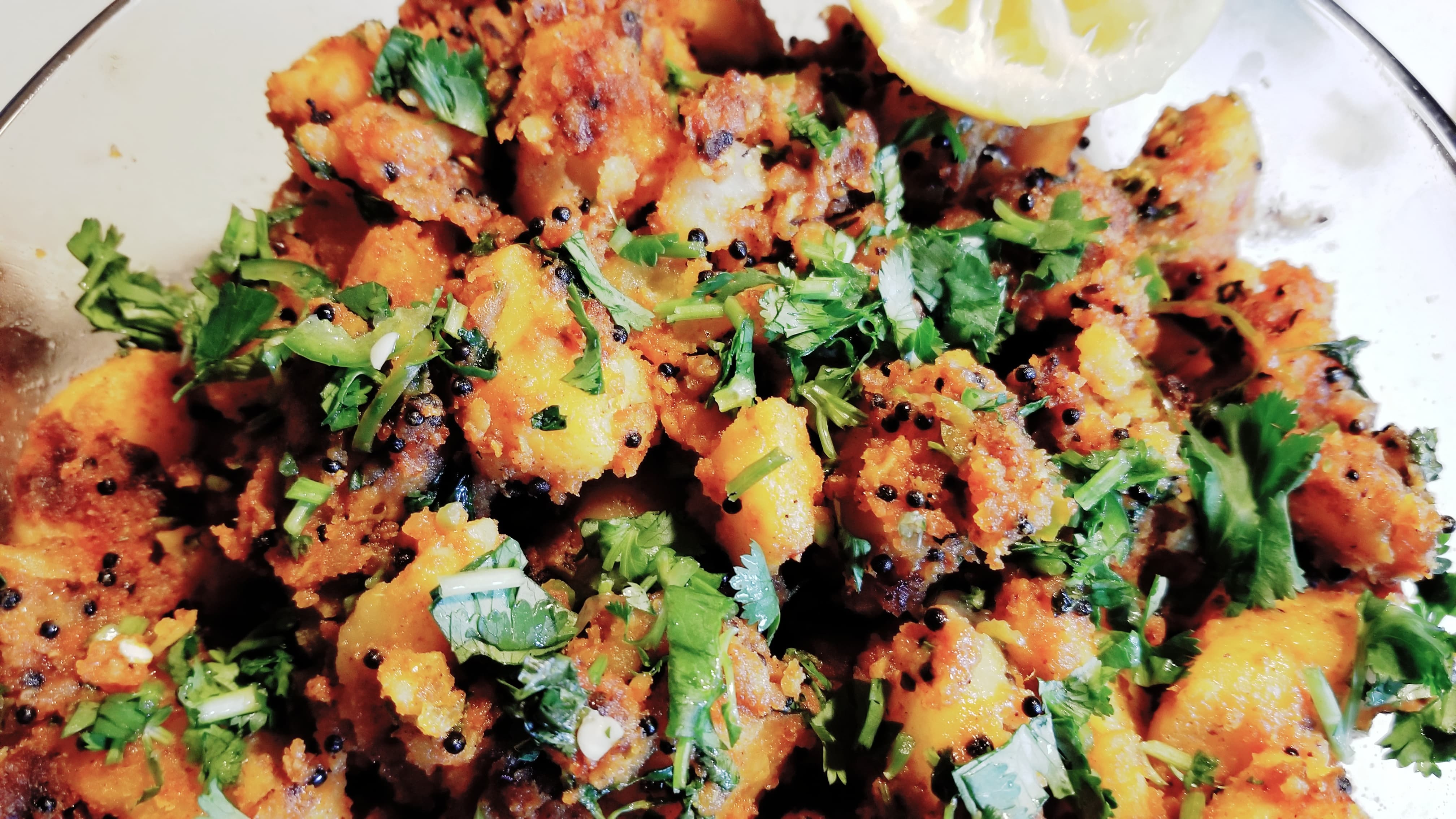 ---
Recipe:
Yield: 2-4 people
Prep Time: about 15-20 mins
Cook Time: 15-18 mins
Total Time: about 30 mins to an 1 hr
Course: Appetizers
Cuisine: Nepalese/Indian
Author: Myself
---
Cooking Utensil
1. Ingredients :
4 large potatoe (boiled)
1 large finely chopped Onion
~2 inch finely chopped Ginger
1/3 cup chopped Cilantro
1 Serrano pepper or any green chillies
1 Tsp Mustard seeds (red)
1 Tbsp each of Paparika powder; Turmeric powder; and Corriander powder
2 Tbsp Ketchup
Salt to taste
Oil
---
Preparing the salad
Steps:
Cut the boiled potatoes into cubes

Next, in a non-stick pan add 3 tbsp of oil or butter. Once melted, add the mustard seeds and roast it (Caution: make sure close the lid to prevent the seeds popping all over your stove!).
Add cayenne pepper, tumeric, paparilka powder in the pan, and cook it for few seconds.
Now add the boiled and cut potatoes to the pan, and cook it on high heat to give a nice roasted color

Add ketchup and chopped cilantro and green chillies, and mix well

Serve!
Happy Cooking! And please let me know if you have any questions or comments.
---
---