Pesto Tofu & Rice Pilaf
---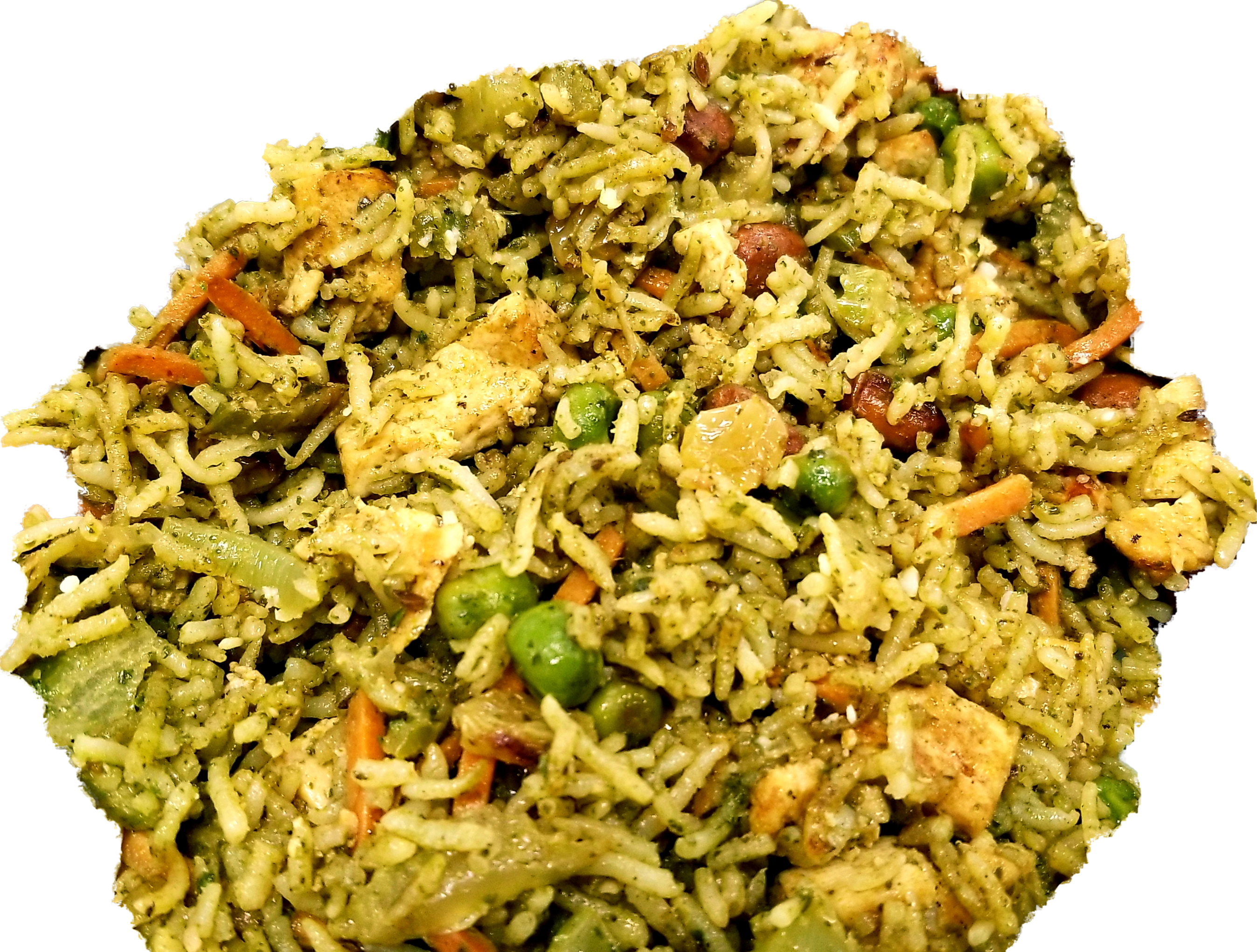 ---
Recipe:
Yield: 2-4 people
Prep Time: about 10 mins
Cook Time: 15-18 mins
Total Time: about 25-30 mins to an 1 hr
Course: Main
Cuisine: Nepalese/Indian
Author: Myself
---
Cooking Utensil
1. Ingredients :
2 Cups of cooked Rice (Basmati, if possible)
4 medium size Celery sticks (chopped)
1/2 cup shredded Carrots
1/2 cup sweet Peas
1 cup Tofu (cubed)
1/2 cup Roasted Peanuts
1 Tbsp each of Paparika powder and Corriander powder
1/4 cup Raisins
2 Tbsp Ketchup
2 Tsp Soy sauce
Salt to taste
2 Tbsp Pesto sauce
1/2 cup heavy Milk
1 Tbsp Parmesan cheese
Butter (unsalted)
---
Preparing the dish
Steps:
In the hot pan add some butter, cook the cubed Tofu for 5 mins and add soysauce and cook for another 2 mins. Finally, add Ketchup and toss it well, and remove it from the pan in a plate
Next, add 1 Tbsp of butter in the pan, add Celery, Carrots, and Peas cook for 2 mins on high heat until they don't have crunchy texture. Add the raisins and some salt, mix well
In the same pan, add cooked Basmati rice, pesto sauce, Roasted Peanuts, Tofu, Paparika powder, Coriander powder and finally some heavy milk; cook it for another 3 mins on a low heat until all the indgredients are mixed well
Finally, generously add Parmesan cheese on it, and let it rest for 1-2 mins
Serve!
Happy Cooking! And please let me know if you have any questions or comments.
---
---